Labor Shortages
It can be seen in news stories on television or in the newspapers.  A quick drive through the community results in countless "Now Hiring" signs spotted at businesses of all types.  The wait time for goods or services seems to be longer than ever.  There is a debate currently going on in the United States and even throughout the world. Is there really a labor shortage? How did this shortage in labor begin? Is the recent shortage in labor affecting the United States' economy?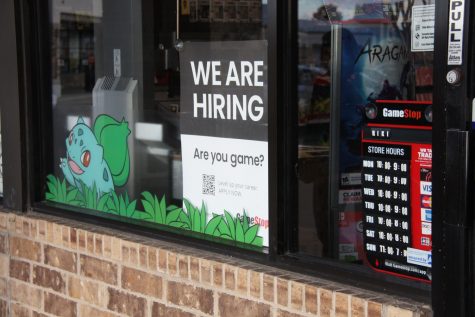 Nearly nine out of ten organizations surveyed by the Society for Human Resource Management (SHRM) say that they are currently finding it difficult to fill certain positions. Of those organizations, 73% say that they are having an exceptionally difficult time trying to find applications for those hard-to-fill positions. Additionally, nearly 60% of organizations are saying they are facing a severe lack of applicants with the necessary skill set for those difficult-to-fill positions. Most businesses also say that they are having the most difficulty filling hourly, entry-level, and mid-level non-managerial positions. This is especially evident in manufacturing companies, food services, and healthcare and social assistance.
Nathan King, Glenbard North's Director of Fine Arts, believes that the labor shortages currently befalling America have been affecting our economy. Especially with wages beginning to substantially decline, as workers' benefits are becoming inadequate for living life, many people do not want to take on jobs that cannot benefit their families or life. 
"Pay people a living wage," King states. "People don't want to live to work, they want to work to be able to live." 
But, with all of these labor shortages, there has to be a root cause or factor contributing to them. AJ Impastanto, '22, voiced that while the recent increase in unemployment benefits could potentially be a factor in labor shortages, people's position in a working environment plays a major role in the shortages as well, especially when it comes to hiring individuals. 
"CEOs, company managers, large business owners, they're all at the top of the ladder," Impastanto stated. "They live off the work of all their employees and control their wages and benefits. If they don't compromise and begin making fair decisions so people can actually live, then, really, who's going to want to work?" 
Even with all the effects the labor shortage are having, is there a possible solution to the issue? Meggan Burgoni, an English teacher at GN, expressed that, currently, there are many loopholes in taxes, especially for big businesses. "Close the loopholes on taxes," Burgoni states. "Start paying everyone equally so they can actually live. It's easy to forget about communities, but in reality, we're all in this together." The government needs to begin to "build the base" for people and families to actually be able to live life. Lower the cost of childcare; raise the living wage to an actual livable wage; create better health care; help small businesses. There is so much that can be done to help prevent labor shortages, but how much of it is really being put into account.
Technically speaking, there really is not a labor shortage — defined as there not being enough individuals to fill positions — because there are about eight million people classified as unemployed and looking for work in the United States, and close to ten million job openings. The number of people looking for employment has only been increasing according to the Bureau of Labor Statistics.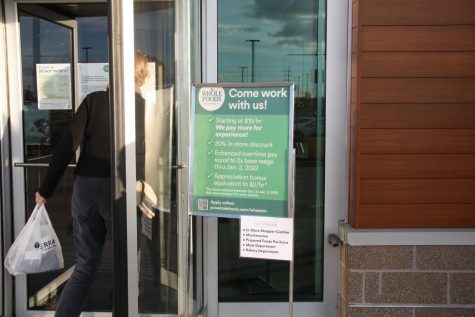 Even with this increasing amount of people searching for employment, many employers still report difficulty in finding people to employ. Seven in ten organizations believe that the expanded COVID-19 unemployment benefits have contributed to their difficulty in filling positions. In June 2021, the Employment Development Department (EDD) reported that the current unemployment benefit was, at maximum, $712 weekly — adding up to $37,024 yearly. Compared to the average salary of an entry-level manufacturing worker, unemployed individuals earn about $10,442 more than an entry-level manufacturing worker would. CEO of WorkingNation Art Bilger says that "economists are split on whether the expanded unemployment benefits are the driving reasons businesses can't find enough workers, and other factors must be considered, including health concerns around the COVID-19 virus and lack of affordable child care."
SHRM surveyed 1,000 unemployed Americans who, during the COVID-19 pandemic, were laid off or had left their jobs — the majority of whom had worked hourly jobs heavily impacted by the health crisis, like food and retail. Of those 1,000 surveyed, 42% said that the reason why they are still unemployed is that they had not received any responses from the jobs they had applied for. Not only this, but those who had voluntarily left their jobs were more likely to be taking this time to prepare for a career shift than those who had been laid off.  Of the people SHRM surveyed, 11% say that the unemployment benefits and stimulus checks have made it possible for them to be more selective when choosing jobs, and only 9% stated that with the unemployment benefits they are earning more than they had originally.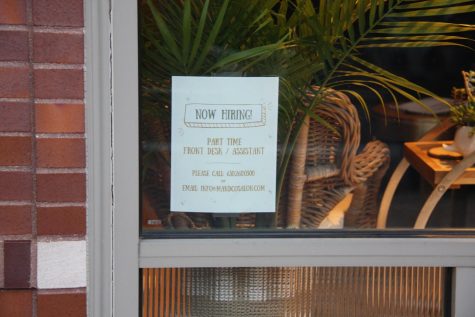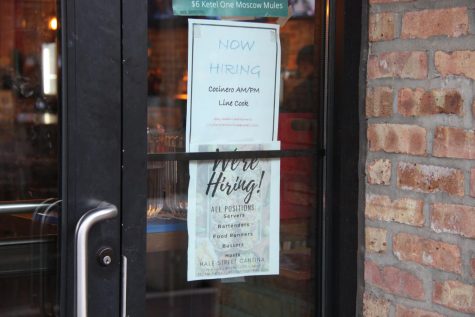 Recent labor market data shows that lower-wage workers are returning to work more than anyone else. Heidi Schierholz, senior economist at the Economic Policy institute in Washington, DC, states that leisure and hospitality is the sector with the most restaurants, the lowest wage sector in the economy, is the sector with the most evidence of labor shortages. Heidi points out that the "key footprint" in labor shortage is the very fast wage growth. In recent months, wages in leisure and hospitality have started to accelerate at a rate that suggests some tightening in the sector and does not suggest that the wages in the sector are too high. She also added that while labor shortages are everywhere, they are not widespread and seem to be confined to isolated sectors like those of leisure and hospitality. 
Thirty percent of respondents also stated that they could not find any available jobs that matched their skill set or interest. Many unemployed people are likely to consider any previous roles they have had or their education level while looking for and applying for a position. Many with mid-level positions prior to the pandemic appear to be less likely to consider jobs they see as a demotion. Those people previously employed in mid-level non-managerial jobs (31%) and mid-level managerial jobs (38%) are more likely than those previously employed at entry-level positions (20%) to say that the jobs currently available pay less than what they had been earning before. 
To neutralize the talent shortage lots of organizations are facing, most of the organizations say they are offering a one-time referral bonus to current employees who help bring in new hires. However, some of these organizations say they will most probably be changing tactics soon. Although only two in five organizations say they are currently also offering additional opportunities for professional growth and development, increased pay, and possibly increased employee benefits as incentives for the hard-to-fill positions, about one in five is planning to begin offering these incentives soon.
By using a mix of recruitment strategies, labor shortages could be reduced. Possibly adding or modifying referral programs, using new technologies to possibly look for new recruitments and targeting better candidates, and even shortening the recruitment process with fewer interviews and faster hiring decisions. Employers could also try to expand talent pools by lowering qualifications and possibly connecting with local high schools, trade schools, and universities to create internships and apprenticeships. Not only this, but if employers were to expand talent pools by lowering the qualifications and offering to teach individuals- with some insight on the position — more about the position and how it works, it could exceptionally increase the number of applications submitted.
Donate to The North Current
Your donation will support the student journalists of Glenbard North High School. Your contribution will allow us to pay for training sessions and cover our annual website hosting costs.