Tara Westover: Author of Educated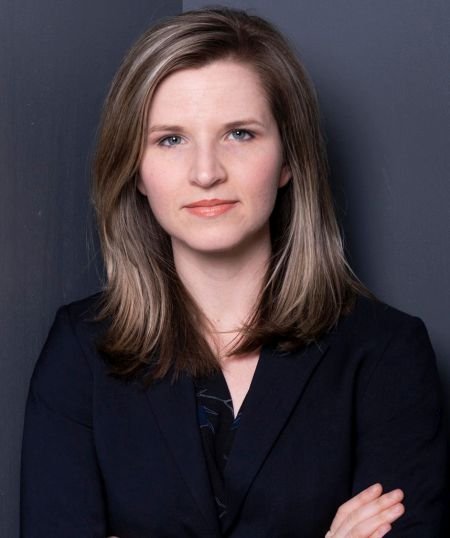 On February 23, 2021, District 87 held one of their most anticipated Glenbard Parent Series events of the year with New York Times bestselling author of Educated: Tara Westover. With special guest interviewer, Chicago Tribune columnist, Heidi Stevens, Westover talks through everything from her childhood experiences living in a radical, Mormon household, to her reasoning behind writing her memoir.
Westover grew up with her Mormon father in a deeply religious radical and anti-government household. Her father's views prevented Westover and her family from attending public school or using modern medicine and technology. These beliefs spread to the children not having birth certificates or formal identification until they were older. Westover was groomed to become a midwife like her mother, "the only suitable job for a woman to have." Despite these rules, Westover had moments of freedom. Her mother enrolled her in singing classes so she had social interactions, and her brother Tyler encouraged her to go to college. As a result, all on her own, Westover read textbooks, took the ACT, applied to college, and got admitted into Brigham University, all without ever having a formal education. This was just the start of her successful educational journey. 
Attending college and public school for the first time, Westover had a difficult transition. She recalls a pivotal moment in her academic career in which she was in her Western Art class. She stumbled upon the word "Holocaust" in her textbook and did not know what it meant. She asked the teacher, and the response she got from the class was unexpected. She said, "everyone is upset, the professor is upset and I had no idea why." People could not believe that Westover knew nothing about such a pivotal and tragic moment in our world's history. Despite this, she was determined to research the event and learn everything there was to know about it. Westover recalled a similar moment in which she learned the truth about America's history with slavery. She and her family had always used racial slurs associated with this time period, not knowing the meaning behind it. After educating herself on the history of these racial slurs, Westover learned never to say them again. She learned how important it is to have knowledge about the world, saying, "I think of education, as you know, getting access to a lot of different points of view, and you use these many perspectives to make up your mind about what the world is like." Before Westover only had the perspective of her family, using that knowledge to do or say things she never would have with the perspectives she gained from having an education.
As a result of Westover's decisions, she became estranged from her parents. In addition to this, her unconventional upbringing, and difficult transition into modern society, Westover had a lot of emotions and thoughts to sort through. Starting her book at 28 years old, Westover explained that, "in some ways, [the book] is a conversation between me and me". She described going through a period in which she became very lost. She wished for a story she could relate to to help her through this difficult time. She wanted to read about a family that was like hers and how it was okay to forge your own path away from them. Westover then decided that writing her story would not only create what she had always longed for but would also help her process her strenuous upbringing.  
After attending the GPS event, Glenbard North student, Tiya Chaklasiya, '22, said, "Listening to [Westover] talk about never going to school as a kid and how much was taken away from her made me realize how grateful I am to have an education in which I am given the knowledge and opportunity to make my own decisions."  
Today, Westover is a successful, published author who has not only earned her bachelor's degree at Brigham University but a master's degree and Ph.D. in history from the University of Cambridge at Trinity College.  She has dedicated her spare time to share her story with others, attending talks, schools, and interviews in hopes of teaching people the importance education has on people, and how it's okay to create your own path. No matter what your upbringing has led you to believe, it is what you want out of your life that should motivate your future.
Donate to The North Current
Your donation will support the student journalists of Glenbard North High School. Your contribution will allow us to pay for training sessions and cover our annual website hosting costs.