Low Participation Causes IHSA To Reconsider Sanctioning Boys' Gymnastics
With the decrease in popularity of high school gymnastics over the last few years, Illinois High School Boys Gymnastics is dying one school at a time. 
Despite the many reasons that IHSA might want to remove Boys' Gymnastics as a sanctioned sport, John Mensik, Principal of Glenbard North High School and parent of an IHSA gymnast,  said, "The reason that the IHSA is looking to cut it is because they do have a bylaw that says something along the lines of if less than 7% of member schools have a program then it would be dropped." He later states how he thinks the bylaw has been in place for a long time and IHSA Boys Gymnastics has not met that bylaw threshold.  The main reason is most likely because the amount of participating schools has fallen below the given threshold. IHSA is wanting to stop having boys gymnastics as a sport because there are not enough schools involved in it anymore. Mensik also believes that finances might be a part of the Boys Gymnastics possibly stopping because the student population in gymnastics is so much smaller than in other sports.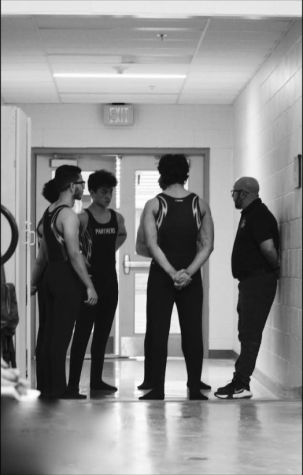 The use of co-op's, the combining of two or more teams into one, could be a big cause of the ending of boy gymnastics. Mensik said, "I think that's an awesome idea to keep going and provide opportunities for those students. But when you look at Wheaton Co-op, it only counts as one school. So if they split and did two schools, we might go up to 6, maybe 7%. It may hit that threshold, but then you don't have that team environment." Mensik believes that if schools did not create co-ops, the threshold might be met. However, many schools would end up having fewer than 10 athletes resulting in the lack of team feeling.
Many people want gymnastics to remain a sport in high school because of what it provides for students. Abdullah Almasoudi, '23, a gymnast at Glenbard North, says, "Gymnastics is a sport where even the less experienced and beginners can start picking it up quickly. And to me, it's one of those sports that the amount of work you put in, really affects what you get out". Almasoudi started gymnastics his junior year on JV, and is currently competing in Varsity his senior year. He believes that gymnastics is a sport that anyone can thrive in. Dennis Wellman, head coach of Glenbard North Boys Gymnastics, said, "Gymnastics gives opportunities to students to try another sport to get involved with the sport that they may never have thought they had been able to get into. It's a very difficult sport and just seeing the success rate from the individual turning into an actual athlete who never thought they'd ever become an athlete." Wellman also believes that gymnastics can be a sport for anyone. It allows people who typically wouldn't be thought of as athletes, to become athletes.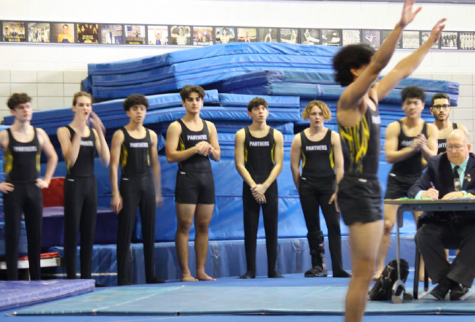 Besides gymnastics providing an option for non-athletes to become athletes, Mensik said, "I can't think of a better sport for teaching resilience. Anything you do in gymnastics, you fail at it dozens, hundreds or even thousands of times before you get it…And it's not that you get used to failure, you actually get used to not giving up through that process." As a parent of a gymnast, he has gotten the ability to see what impacts gymnastics has on athletes. He thinks that gymnastics helps kids to build resilience even when they repeatedly fail at something.
Despite efforts by coaches, athletes, and parents to try to grow high school gymnastics as a sport by increasing social media presence and trying to increase team size, it is going to be hard to keep gymnastics as a sport in IHSA. Mensik says, "I would take all the proper channels that would be appropriate as far as writing letters to IHSA, making phone calls, and making a plea for the sport because we are a school that has it's good for our students." Ultimately there is not much to do about high school gymnastics unless there is an increase in High Schools that have programs. Mensik believes that the best way would be showing IHSA what benefits Boys Gymnastics has had for schools.
While there are not many things coaches, parents and athletes can do to help more schools gain a program. Wellman said, "The only option is to just keep promoting the healthy environment that we're in and the stability we bring to young men and women. Keeping the actual sport alive is going to be a challenge, but I think by doing so, it's going to help keep inspiring young men to become greater and gain abilities to be successful, physically and confidence-wise." Ultimately, Wellman suggests that it does not matter as much what each school does, it matters how more schools can start to have a gymnastics program to offer. As much as coaches would love to see larger teams, having more schools with teams impacts whether or not Boys' Gymnastics will still be an IHSA-sanctioned sport. 
Donate to The North Current
Your donation will support the student journalists of Glenbard North High School. Your contribution will allow us to pay for training sessions and cover our annual website hosting costs.