Why Glenbard North Should Have a Culinary Club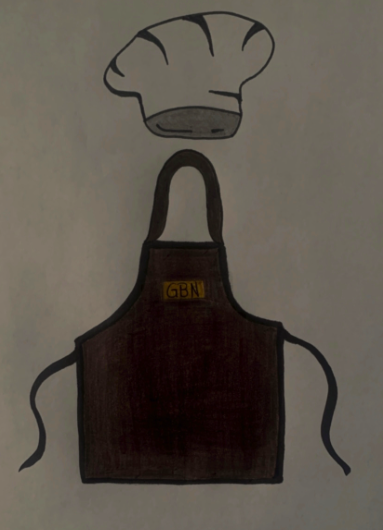 Students at Glenbard North High School have the opportunity to take Culinary 1 & 2, Gourmet Food, and take a TCD culinary course. There are a variety of culinary classes available to students, but there has not been an official culinary club which could potentially benefit many Glenbard North students and allow them to do something that they enjoy. A culinary club would allow those students to explore a variety of different cuisines and learn more about the origin of the food. The club would focus on creating more complex diverse dishes that students would normally not make in a culinary class.
When thinking about the pros and cons of a potential culinary club at Glenbard North, it would need to maintain the requirements needed to become an official club by having enough students interested in the club. The advantages a culinary club could offer to students would be teaching them to apply the basic culinary skills that they have learned in culinary class and challenge themselves to make a dish that requires the use of that skill, but the dish would be more complex requiring a variety of previous skills that they have learned. Not only will it help them have more experience at making more complex dishes but they would also improve their confidence level when preparing dishes that are difficult to make because of the variation of skill levels that they would need to acquire previously. Students who have previously enjoyed the culinary class that they have taken and would like to continue preparing dishes would be able to continue making delicious food in school with their friends and challenging themselves to perfect or improve their skill when making a dish that they have previously failed to make. If Glenbard North had a culinary club it would allow students who have an interest and possibly want to pursue a career in the culinary arts.
When talking to Melissa VanDerLaan, culinary teacher at Glenbard North, she said because students are limited to as much as what they can do in a semester with 42-48 minutes per class, a culinary club would give students additional time to work on more complex dishes. It would also give students who have missed class more hands-on experience which would help improve their confidence levels with additional time to improve their skills.
Because the majority of students in Glenbard North are already involved in extracurriculars it could become a major issue. Students who are involved in clubs that meet daily or participate in a variety of extracurriculars are less likely to have the availability needed to help run the club. When interviewing a variety of students who are currently in clubs they said that they would expect it to be a club that meets weekly because it would best fit into students who are involved in extracurricular schedules.
 Yanely Nuñez, '23, a student who currently is not involved in any clubs, suggests that a culinary club "should meet about once or twice a week" because many students either have jobs or are involved in extracurricular activities. She suggested that meeting twice could be a possibility because some students might miss a day of school or will not be able to make it once. Alex Thompson, '25, a student athlete, suggested that "It shouldn't meet daily but once a week" and that the club meeting "should be about two hours long" because in a regular culinary class students are limited to the time they have in a period two hours would allow students to have more time to prepare dishes without having to rush preparing the dish. 
More time will allow students to focus on improving their skills rather than just gaining those sets of skills. V Polak, '25, says, "I expect to prepare diverse dishes" because students in Culinary 1 focus on learning food safety, basic cooking techniques, and few easy recipes their knowledge is limited to what they learned from preparing quick breads, meats, and dairy. A culinary club would apply the students previous knowledge and set of skills to creating dishes from all over the world. Angel Ha, '25, said that they would  expect to see "consistency" in a culinary club, which aligns to VanDerLaan's expectations. Both students and teachers would like to see students having more time to work on creating dishes.
If Glenbard North makes the decision to establish a culinary club, it would be highly recommended to be a club that meets once a week. After interviewing students that are involved in different extracurriculars and are not involved in any, they all stated that it should not be a club that meets on the daily but instead that it should be a once a week meeting club. VanDerLaan, who teaches culinary 1 and 2, stated that because "students availability is the most important part because it helps increase students input," the club should best fit into students' schedules otherwise few students would be willing to show up and learn new things. A weekly meeting will increase the amount of students that would be willing to show up to the club. It also would allow them to participate in other activities or go to work.
A culinary club would overall improve students' skills, confidence level, and create lots of opportunities for students. This club would provide opportunities to meet new people, learn more about diverse cultures, dishes, and to find what others are interested in. Even after a student graduates, the experience that a student will gain from a culinary club will greatly help them when applying for college and potential for jobs in or outside of the food industry. A Glenbard North culinary club will open doors to students who want to pursue a career in the culinary arts. Because Glenbard North had the privilege to have several kitchen classrooms, there would be enough space for a culinary club where students can utilize the additional cooking classrooms to improve, and meet new people.
Donate to The North Current
Your donation will support the student journalists of Glenbard North High School. Your contribution will allow us to pay for training sessions and cover our annual website hosting costs.
About the Contributor
Andrea Rodriguez, Co-editor-in-Chief
Andrea Rodriguez is a Senior at Glenbard North and a Co-Editor for the North Current. She enjoys reading and writing, and plans to study Political Science...